NEW FROM "SLODYCH" - BISCUITS "LAPUSHKA" FOR CHILDREN FROM 6 MONTHS
3 January 2019
OJSC "Confectionery factory "Slodych" launched the production of soluble biscuits "Lapushka" for children from 6 months. Previously, such biscuits were not produced in the Republic of Belarus and parents of the kids had to purchase only imported ones.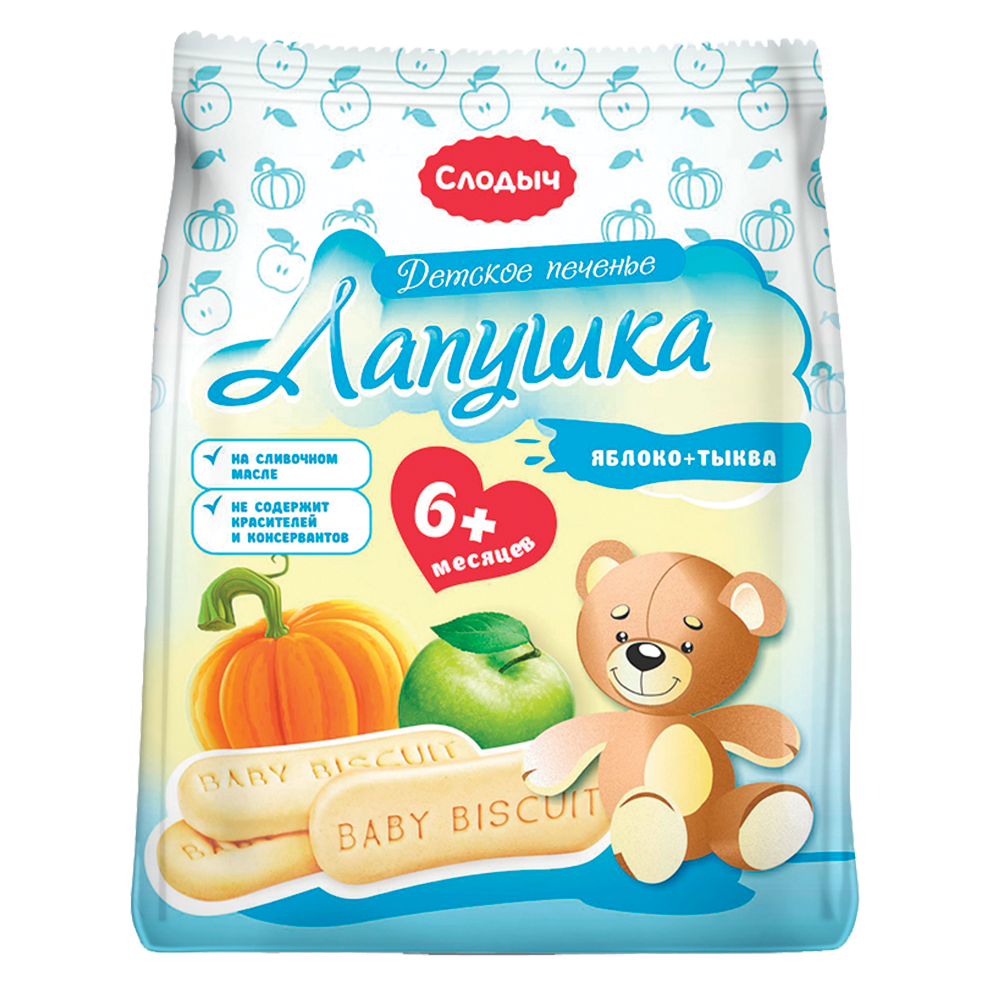 The recipe of biscuits "Lapushka" was developed by technologists of the OJSC. Currently, the line has two flavors: classic and apple+pumpkin.
Biscuits "Lapushka" are made with butter, do not contain colorants and preservatives, it includes premium wheat flour, skimmed and whole condensed milk powder, sugar, pumpkin and apple puree.
For children older than 6 months, it is recommended to pre-dissolve 2-3 "Lapushka" biscuits in 100 ml of liquid that the child uses according to his age (breast milk, infant formula, juice, water, etc.). For children older than 12 months "Lapushka" biscuits can be used as a supplement to the main food without prior dissolution. The pediatrician helps you to determine the amount of soluble biscuits per feeding and the individual scheme of feeding the child with soluble biscuits.
The weight of the package of soluble biscuits "Lapushka" is 180 g, the shelf life is 7 months.