"Slodych": new packaging for favorite flavor
3 October 2016
Confectionery factory "Slodych" has updated the look of the packaging of wide range of sugar and hard biscuits. Redesign is done to products in paper packaging weight of 100 g, in a package-type flow-pack and the X-fold weight 450/150/75 g, vertical package weight of 250/300/500 g.
This is the first large-scale project redesign packaging "Slodych" based on the results of the research consumers in the Republic of Belarus.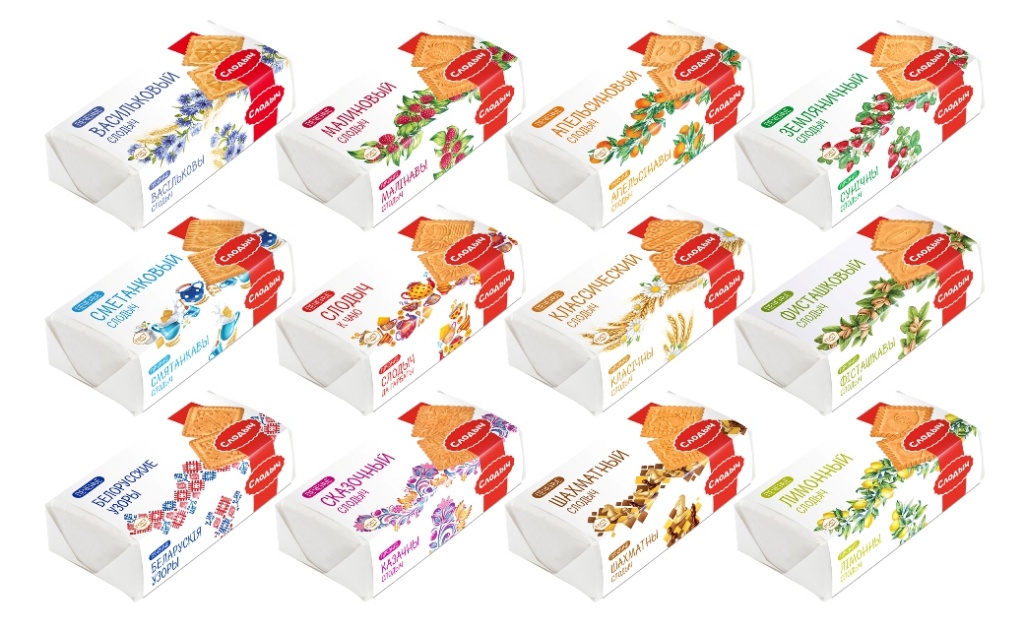 The main tasks of the redesign where: emphasize the characteristics and taste of each product, allocate the logo and name, apply the general stylistic design to connect with the brand and between different product lines, lead package in accordance with the views of the target audience of the product and the brand, identify and profitably introduce products to shelf space at the point of sale single-brand unit, retaining the color continuity in the line.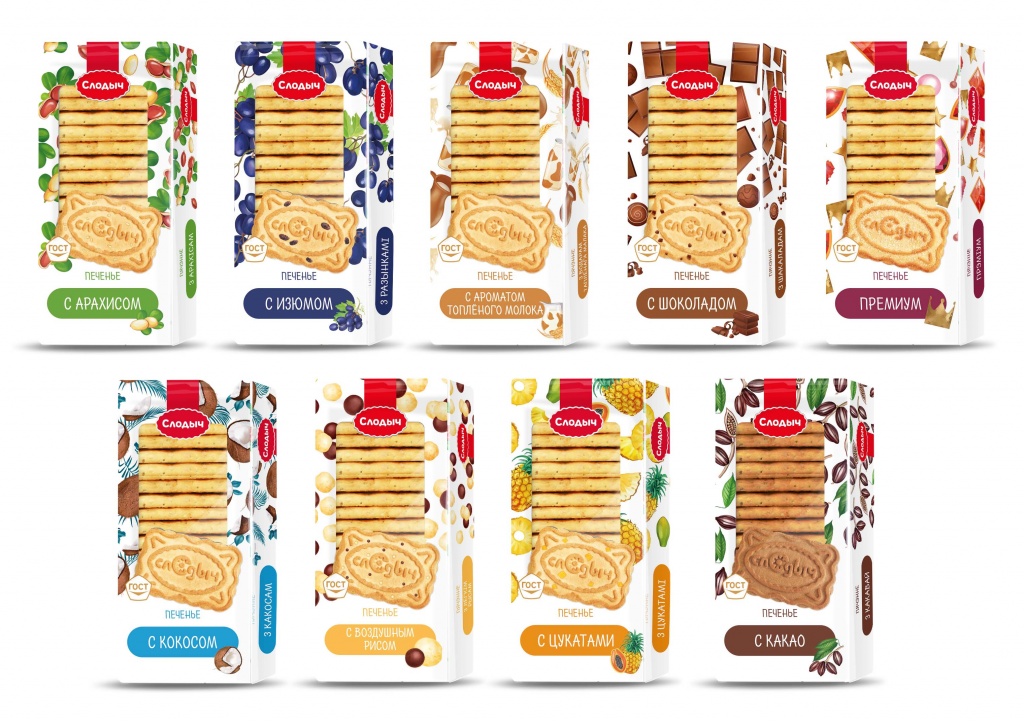 The basis of the new packaging of products "Slodych" is the idea of ​​the removal and allocation of an additional element of the logo in red, saturate the area of ​​packaging bright pattern, differentiating packaging line. White background translates purity and, together with a stylized mark "Standard", guaranteed product quality.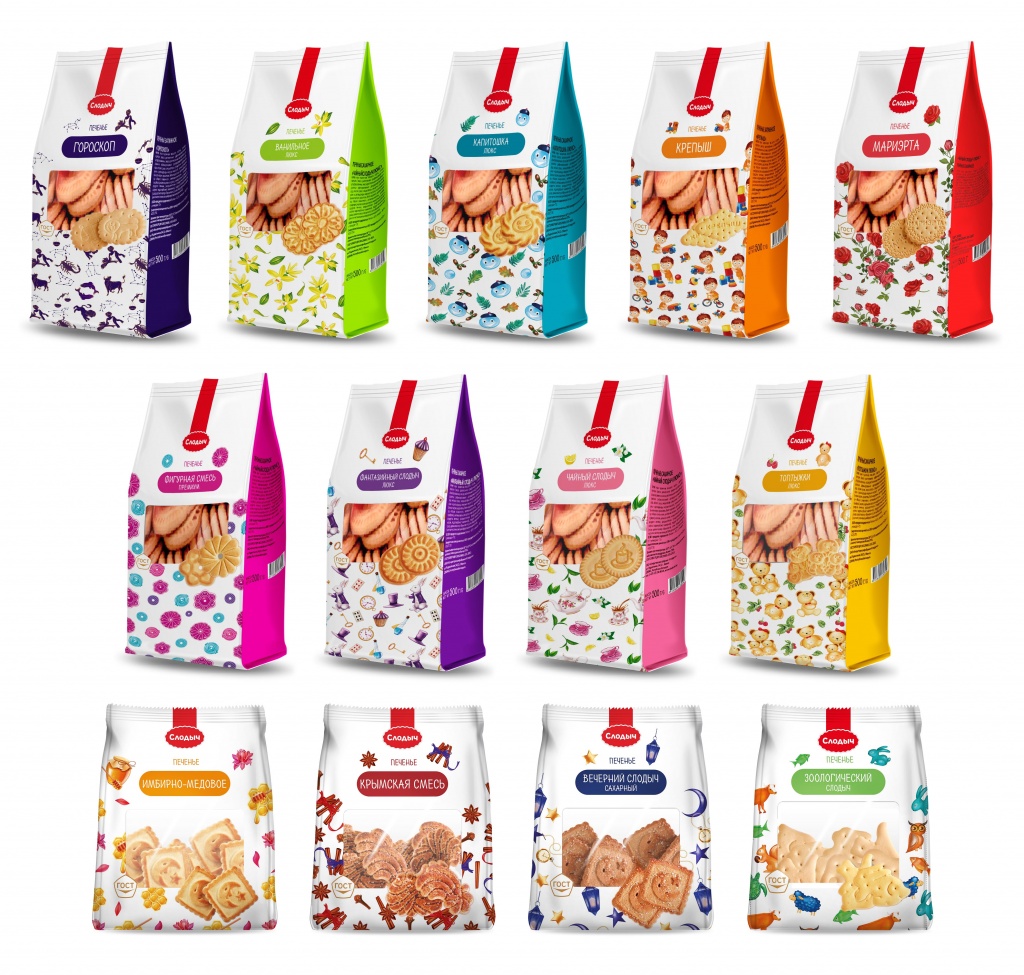 Branding agencies "AIDA Pioneer" and "Agency of visual communications" were involved in the process of creating new packaging design. In October 2016 "Slodych" provides extensive information support activities for redesign of packaging, in which will involve the national TV channels, advertising on the Internet, outdoor advertising in Minsk and regional cities.